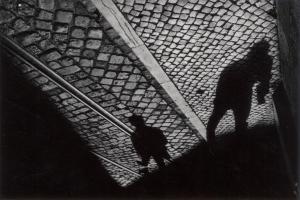 Thierry Geraud, Carnet d'Ubac, vers 1990 © Thierry Geraud
L'accroche-coeur
a journey through the collection of Nathalie Casabo-Emprin
02.23 ... 2023.05.21
Up until the mid-eighties, photographers were not considered to be actual artists and photography was still regarded as documentary and technical. A number of institutional trailblazers nevertheless began to change that: the Musée français de la Photographie de Bièvres was founded in 1964, the Musée Réattu in Arles inaugurated a photography department in 1965, the Bibliothèque Nationale established a department dedicated to photography under the aegis of Jean-Claude Lemagny in 1968 and the Musée Nicéphore Niépce, established in 1972, opened its doors to the public in December 1974. Around the same time, a burgeoning market began to emerge with the establishment of a number of photography galleries [in particular Agathe Gaillard in 1975, Baudoin Lebon in 1976, Studio 666 in 1980 and Le Réverbère in 1981]. Certain photographers were also instrumental to this shift: Jean-Pierre Sudre organised exhibitions in La Demeure gallery that compared work by contemporary photographers with that of the 'old masters' ["Sieff/ Bayard", December 1968; "Dieuzaide/ Talbot" in 1971 for example]; Jean Dieuzaide opened the Galerie du Château d'Eau in 1974.

By the early nineties, the situation had already changed considerably. In Paris, the Mois de la Photo festival had, since 1980, been holding exhibitions that showcased the diversity of the medium and the range of approaches to photography in addition to catalogues, conferences, round table discussions etc., all of which contributed to the increased visibility of photography. The establishment of the Centre National de la Photographie in 1982 rubber-stamped the French state's involvement in the promotion of contemporary French photography. Public demand was also quite strong, supported by initiatives from the private sector like that of the FNAC that opened its photo galleries in 1969 and backed up its range of cameras and photographic equipment with a strong customer service ethos, making photography accessible to all. Events and debates often accompanied the exhibitions in the FNAC's galleries.

Consequently, a new generation of photographers emerged, supported by institutions, critics and the market. New debates on the aesthetics of photography abounded and the 'holy of holies' black and white 30 x 40 format so dear to the humanists was replaced by large format colour tableaux. Contemporary artists took to photography and experimentation started to flourish, as new publications appeared on the scene with their take own on the nascent art form [Photo, Zoom, Contrejour, Camera International, Photographie Nouvelle, etc.].

At the centre of the photographic storm of the 1980s, Nathalie Casabo-Emprin [NCE] first showed the work of the Noir Limite collective in 1988, just after it was censored in Bourges at the Suzel Berna gallery [based in Antibes since 1982 specialising in glass sculpture and painting]. In 1989, she followed up with a show entitled "Les trois maîtres de l'étrange", that combined the work of Ralph Gibson, Eikoh Hosoé and Arno Minkkinen with glass sculptures by American artist Dale Chihuly. The success of this "conversation" between photographs and glass sculptures, both shaped by light, convinced the gallery to take a chance on exploring this new form. NCE joined the gallery and photography became part of its remit.

Suzel Berna and NCE were pioneers in the area and systematically presented the work of French and foreign glass sculptors with that of photographers, in group shows or in pairs. The approach was popular with artists and audiences alike, and this encouraged the gallery to open a space in Paris in 1990. Between 1990 and 1995, twenty exhibitions with debates and conferences moderated by philosophers [Robert Pujade], historians [Hervé Le Goff], curators [Jean-Claude Lemagny], journalists [Jean-Christian Fleury] as well numerous book signings [Michel Tournier/Arno Minkkinen] took place.
In 1991, NCE began to organise exhibitions elsewhere and also became a photographer's agent, repping Arno Minkkinen and others. She launched herself into some more ambitious projects, like publishing [Marval-Aperture, Prix des Rencontres d'Arles 1994] and organising the Waterline retrospective [20 years of Minkkinen's self-portraits] at the Pori Art Museum in Finland, at the Musée de l'Élysée in Lausanne, at the Rencontres d'Arles as a slideshow and at the gallery with a book signing by Michel Tournier. In 1995, these extra activities led her to leave the Suzel Berna gallery and set up her own shop: NCE Photographie Contemporaine . This was when NCE decided on her own specific way of working: from merely supplying a venue for exhibitions, she extended her remit to include repping photographers and producing shows with often daring themes that pushed photographers' creative limits. Her business model combined a photographers' agency with a travelling gallery that rented out fully curated solo or group shows, a set up that was particularly supportive of photographers and a ground-breaking stance for the time.

Curating shows meant making choices and given the seemingly diverse range of artists she showed, at times NCE appeared to be following her heart rather than a given editorial line. However, taken as a whole, we can see a real consistency and direction emerge to form a true corpus. NCE Photographie Contemporaine had quite an unusual approach. At a time when the rest of the industry was all about the rebirth of French photography, changes in traditional formats and the use of colour, NCE chose to defend a photography that was deeply committed to activism, with no borders or taboos. In the early nineties, she showed The Sisters of Perpetual Indulgence by Jean-Baptiste Carhaix, Lenni Van Dinther's male nudes Persona Grata et Ignudi , American photographer Linda Troeller's TB-AIDS Diary , pieces by Philippe Hédan [who died of AIDS shortly after his show at the Musée Réattu] and in 1993, the group show " Sida&prévention" that showed the work of 30 artists from all over the world. She was instrumental in bringing Finnish photography to a French audience with the first retrospective of Finnish photography at the Mois de la Photo in Nice entitled "Finnice" In 1991, "Vents du Nord, 6 regards finlandais sur la terre – l'homme – la matière" at the Talant "Mois de la Photo" in 1995, and "Une histoire finlandaise" for the Centre photographique de Rouen in 1997.

NCE also promoted French photography abroad with the same enthusiasm. In 1996, a group show of the work of eight young French artists entitled "Suds" opened at the Italian Centre for Photography in Turin after an inaugural run at the Helsinki Photography Museum in Finland, one of a number of collaborations between NCE and the institution. "Un alphabet intime", showcasing work by Boubat, Clergue and Dieuzaide was held at the Otso Gallery in tandem with the French Cultural Centre in Helsinki. As agent to a number of foreign and French young photographers, NCE worked hand in hand with European institutions, galleries and publishing houses. For example, she produced Shanta Rao's show and accompanying book Alemeshaye et autres histoires de femmes , winner of the European Publishers Award for Photography 1995 [Éd. Braus, Stichting Fragment Foto, Lunwerg Editores, Dewi Lewis Publishing, Marval, Peliti Associati]. However, being an agent required a huge commitment, as the gallery had to defend, support and encourage its artists, their work and their pieces. With so many artists on the roster, keeping an independent shop like that open without patrons or subsidies, while never giving into the diktats of fashion, was perhaps quixotic or overly ambitious.

The adventure came to an end in 2002 after "Les Métamorphoses", a show she organised in 2001 in Paris. It showcased a large part of the NCE Photographie contemporaine collection and a number of personalities [Anne Sanciaud, Jean-Claude Lemagny, psychoanalyst and writer Gérard Haddad, photographer Bogdan Konopka, journalists Armelle Canitrot, Yan Le Goff, Jeanne Fouchet...] paid tribute both to the gallery and its collection by choosing certain pieces and talking about them.

It has to be said that very few of the galleries dedicated to photography set up in the eighties that became household names are still open today. As a driving force in the second wave of galleries specifically dedicated to photography, NCE was truly a trailblazer when the market was still in its infancy [the Paris-Photo fair has only been around since 1997].

"L'accroche-coeur" takes us on a journey into the activities of the Suzel Berna/ NCE Photographie Contemporaine gallery from 1989 to the start of the 2000s. It tells of an era, a chapter of photography history in the making, and the shift into the art market, in a period of constant upheaval at the end of the millennium with the emergence of digital technologies.

"L'accroche-coeur", a journey through the collection of Nathalie Casabo-Emprin, is set up as a poetic tour of her main group and solo shows. It features projects that showcase the wealth of photographic techniques employed by the photographers of the time [gum bichromate, palladium prints, polaroid transfers, etc.], and the diversity of artistic approaches that question the world.

Les trois maîtres de l'étrange:
Ralph Gibson,
Eikoh Hosoe,
Arno Minkkinen.

Vents du Nord /
Une histoire finlandaise
/ Finnice:
Stefan Bremer,
Ulla Jokisalo,
Timo Kelaranta,
Harri Larjosto,
Arno Rafael Minkkinen,
Jyrki Parantainen,
Jorma Puranen,
Pentti Sammallahti.

Nus masculins /
Visions au féminin:
Emmanuelle Barbaras,
Shanta Rao,
Nadine Wergifosse,
Lenni Van Dinther.

Un alphabet intime:
Édouard Boubat,
Lucien Clergue,
Jean Dieuzaide.

Sida&prévention:
Vasco Ascolini,
Emmanuelle Barbaras,
Jean-Baptiste Carhaix,
Franco Fontana,
Thierry Géraud,
Ralph Gibson,
Michael Von Graffenried,
Timo Kelaranta,
Arno Rafael Minkkinen,
Linda Troeller,
Valérie Winckler.

H 2 O:
Kristof Albrecht,
Carmelo Bongiorno,
Eric Bourret,
Edouard Boubat,
Christophe Bourguedieu,
Lucien Clergue,
Jean Dieuzaide,
Connie Imboden,
Bogdan Konopka,
Tuija Lindström,
Peter Maurer,
Arno Rafael Minkkinen,
Jyrki Parantainen,
Jorma Puranen,
Shanta Rao,
Pentti Sammallahti,
Patrick Toth,
Linda Troeller,
Lenni Van Dinther.

Suds:
Emmanuelle Barbaras,
Didier Ben Loulou,
Christophe Bourguedieu,
Frances Dal Chele,
Anne Delassus,
Yann De Fareins,
Thierry Géraud,
Shanta Rao.

Free standing:Vasco Ascolini,
Jean-Claude Bélégou,
Carmelo Bongiorno,
Toni Catany,
Jean-Baptiste Carhaix,
Florence Chevallier,
Barbara Crane,
Frances Dal Chele,
Jean Dieuzaide,
Thierry Géraud,
Philippe Hédan,
Timo Kelaranta,
Ralph Louzon,
Tuija Lindström,
Peter Maurer,
Olivier Pasquier,
Michel Semeniako,
Yves Trémorin,
Lenni Van Dinther.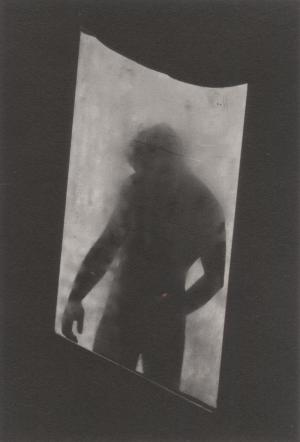 hanta Rao [1966] Sans titre vers 1990 Tirage sur papier au gélatino-bromure d'argent © Shanta Rao/ADAGP 2023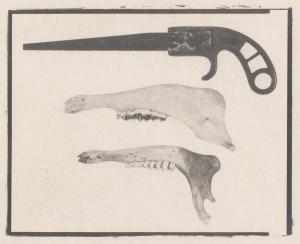 Barbara Crane [1928-2019] Série «Objets trouvés» 1983 Tirage sur papier au gélatino-bromure d'argent © Barbara Crane Studio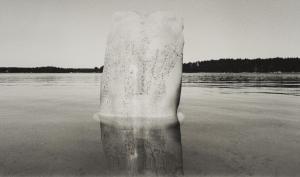 Arno Rafael Minkkinen [1945] Autoportrait, Nauvo, Finlande 1973 Tirage sur papier au gélatino-bromure d'argent © Arno Rafael Minkkinen
Jean-Baptiste Carhaix [1946] Sister Hellina Handbasket 1993 Tirage sur papier au gélatino-bromure d'argent © Jean-Baptiste Carhaix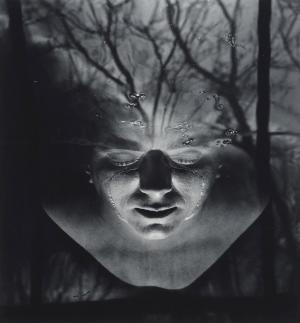 Connie Imboden [1953] Visceral Thoughts 1987 Tirage sur papier au gélatino-bromure d'argent © Connie Imboden
© musée Nicéphore Niépce City of Chalon-sur-Sâone
In tandem with the "Chefs Op' en Lumière" festival in Chalon-sur-Saône, the Musée Nicéphore Niépce presents a selection of personal photographic work by the members of the Association Française des directrices et directeurs de la photographie cinématographique [AFC].
Do we really need to remind anyone that cinema comes from photography? First of all, movement had to be de-composed into fixed images, [a task duly carried out by Jules Étienne Marey and Eadweard Muybridge in the 1870's], then a way had to be found to have the images scroll by at a pace of 24 per second to bring them to life [Louis and Auguste Lumière obliged in 1895]. In the thirties, photography spread to books, to the press, slowly taking over from text, adopting cinematographic narrative codes [sequences, expressiveness, etc.]. Stories were told through images. And while the differences between fixed and moving images will always be debated and studied, the shift to digital at the start of the 2000s seems to have reduced the amount of examination of the way the two practices differ to concentrate on what they have in common. Our visual culture no longer fixates on this opposition and the border between the two is now permeable.
By editing and organising scenes in a certain way, cinema can tell a story. A film is the result of the work of an entire crew, where each role is specific, each task outlined clearly. In addition to the screenplay, the director and the actors, technicians such as sound engineers, set decorators, prop masters, and cinematographers also play a part in creating the narrative. The term cinematographer feels neutral, but as professionals of framing and light, they are in very much charge of the image.
When the camera is off and the crew are on a break, some cinematographers return to photography. They continue to frame the world, looking at it through a lens, observing, catching the light, the colour and the atmosphere. Some tell other more personal, more solitary stories, but always using the light, initiating narratives, in pictures, like "stills from films that don't exist" [Pascale Marin].
The exhibition will show photographic series from:
Gertrude Baillot, Céline Bozon, Sébastien Buchmann, Rémy Chevrin, Jean-Marie Dreujou, Denis Lenoir, Laurent Machuel, Pascale Marin, Claire Mathon, David Nissen, Pierre Novion and David Quesemand.
Curators: Émilie Bernard and Emmanuelle Vieillard, Musée Nicéphore Niépce
This exhibition is a co-production with the Festival Chefs Op' en Lumière
Sponsored by Canson
All of the exhibition prints, except for Sébastien Buchmann's work, were printed in the Musée Niépce's laboratory on Canson Infinity paper.
For more information about the cinematographers, see the AFC website: www.afcinema.com
Another exhibition entitled "Chefs Op': l'autre photographie" will take place from February 27 to March 16 2023 at the Espace des Arts in Chalon-sur-Saône showing a selection of photographs by twenty-six members of the AFC.
Cinematographer, director of photography, lighting cameraman/ camerawoman… whatever the term used, they all designate a job, an essential link in the production of a film. They are responsible for the visuals, everything in the filmmaking process that the audience sees is the result of their expertise. They are in charge of the framing, the manner in which the visuals are recorded, but above all, the choice of lighting and its execution. This festival honours that work. What aspects of their work with moving images do they retain in their photography work? Twenty-six members of the AFC [Association Française des directrices et directeurs de la Photographie Cinématographique] answer this unique question. You will get a chance to discover the diversity and wealth of their photography through a range of examples of their personal work.
Includes work by:
Robert Alazraki, Gertrude Baillot, Hazem Berrabah, Céline Bozon, Sébastien Buchmann, François Catonné, Rémy Chevrin, Jean-Marie Dreujou, Isabelle Dumas, Nathalie Durand, Jean-Noël Ferragut, Nicolas Gaurin, Jimmy Glasberg, Thierry Jault, Denis Lenoir, Laurent Machuel, Baptiste Magnien, Pascale Marin, Stephan Massis, Claire Mathon, David Nissen, Pierre Novion, Steeven Pettiteville, Gilles Porte, David Quesemand and Gordon Spooner.
Curators :
Emilie Bernard et Emmanuelle Vieillard, musée Nicéphore Niépce
Exhibition produced in partnership with the Chefs Op' en Lumier Festival with the sponsorship of Canson.
More information on the chief operators on the site AFC :
www.afcinema.com

© musée Nicéphore Niépce City of Chalon-sur-Sâone