Organigram
Brigitte Maurice-Chabard
Head Curator
___
Aurélie Da Costa
> Secretary


Anne-Laure Thomin
Administrator

Emmanuelle Vieillard
Head of communication
___
Audrey Lebeault
> Communication officer
Géraldine Talpin
> Communication assistant

Caroline Lossent
Head of public relations
___
Laurent Vallon
> Deputy head of public relations
Karine Pinaud
> Secretary
Alexis Azar
Laurent Folléat
> Cultural mediators
Odile Dullion
> Children's workshops and events

Sylvain Besson
Head of Inventory – Documentation
___
Lucie Penain
> Collection manager
Jocelyne Vince-Besson
> Secretary and storage collections
Marie-Odile Geron
Aïcha Imam
> Collection database
Christian Jarno
> Preventive preservation / storage collections
Sylvie Lenoir
> Secretary

Emilie Bernard
Librarian
___
> Library assistant

Sébastien Jouanny
Head of Laboratory – Production
___
Carole Cieslar
> Photographer - Digitisation
Evelyne Lacroix
> Digitisation

Thierry Sposito
Head of tech services
___
Anne-Céline Borey
> Framing and exhibitions
Luc Torrès
> Lighting
Franck Willems
Jean Luc Voisin
> Tech service

© musée Nicéphore Niépce City of Chalon-sur-Sâone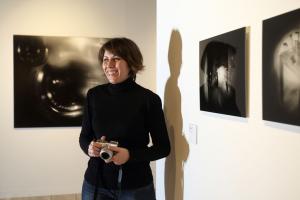 Caroline Lossent, responsable du service des publics des musées de Chalon-sur-Saône © Julien Piffaut
Focus on a profession
Head of public relations
A photography museum is not an art gallery. Neither is it a science and technology museum. The public approach must be renewed. The aim is neither ecstasy at the sight of the piece, nor the simple historical reading of the development of a technique.
But it is nevertheless necessary to build a narrative, create a desire, to show and explain. This is the main issue facing the musée Nicéphore Niépce. The objective of all of its management and team; to serve the public.
It is in particular the role of the Head of Public relations. She must boost, coordinate, accompany and evaluate the museum's cultural and educational policy. Her job is to develop, broaden, diversify and render the public faithful.
She has to build a programme of cultural and educational actions, develop a network of partnerships with cultural, tourist and educational establishments in the region, organise guided tours, conferences, practical art workshops and evaluate them.
In addition to the museum, she sets up projects in underprivileged areas, hostels, social structures, prisons, hospitals… With the fixed objective of valorising the museum's collections, bringing them to life, associating participants and getting them involved.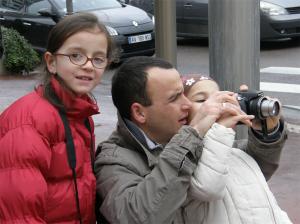 Photographie making-of du projet « Ici et maintenant » © musée Nicéphore Niépce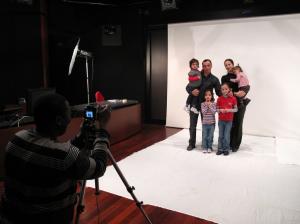 Photographie making-of du projet « Ici et maintenant » © musée Nicéphore Niépce
© musée Nicéphore Niépce City of Chalon-sur-Sâone